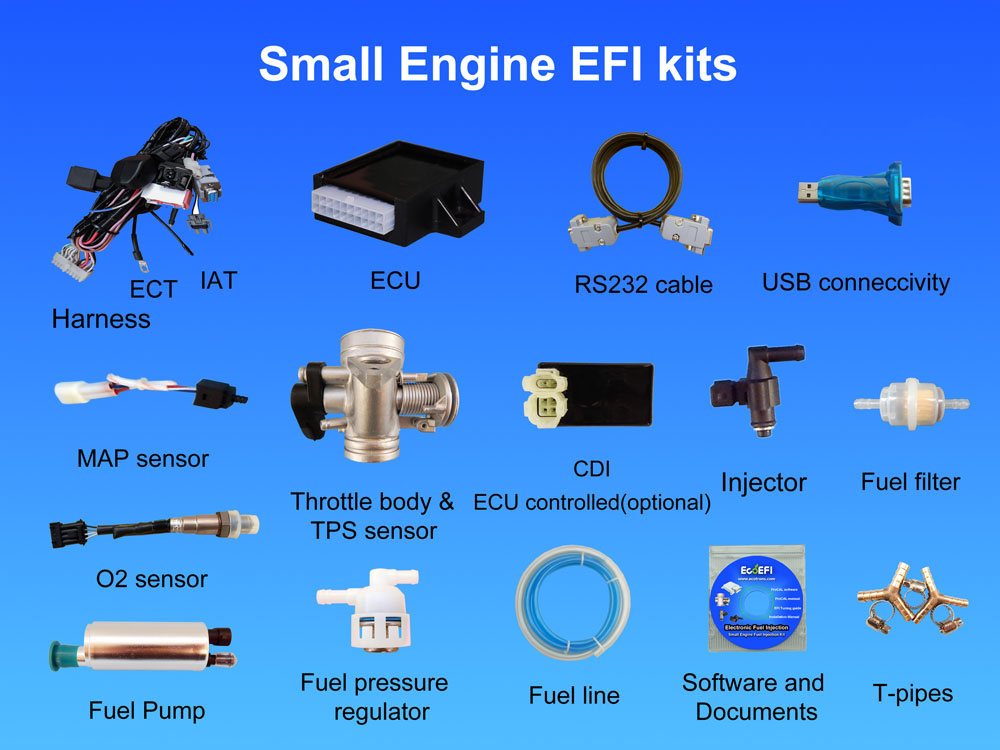 Wankel Engine Fuel Injection Kit
Wankel engines have been known for their reliability, simplicity, high power density, smoothness with almost no vibrations. They have been used for aircraft, snowmobiles, motorcycles, racing cars, etc. But compared to piston engines, the Wankel engine has a shorter life, less fuel efficiency. This limits its use to small volume applications like racing and sports engines. Because of this, the fuel injection technology has not been able to widely applied to Wankel engines. Now we have a low cost EFI system that can be economically insalled to a Wankel engine, and easily convert it from carburation to fuel-injected. Wankel engines can also take all advantages of fuel injections, namely, better efficiency, more power, easy to start, etc. We have customers successfully installing our EFI kit to Wankel engines already. Wankel engine fuel injections have a lot common to 2-stroke engines', but also have their own unique strategies to work the best.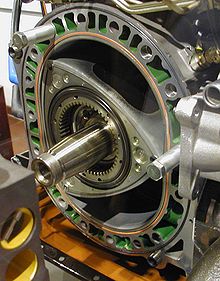 This EFI kit has below features:
Electronic fuel injection (EFI)
ECU controlled ignition system (CDI or inductive coil)
Precise fuel injection angle (phase) controls unique to Wankel engines
Dual fuel maps selectable by a manual switch (Performance Switch: ECO vs. RICH Mode)
High fuel efficiency and low carbon emissions
On board self-diagnosis with a MIL lamp
Performance tuning for advanced users
Parts:
1.ECU (lighter, smaller, plastic case ECU)
2.Harness (including the connectors)
3.Throttle Body Assembly
24mm/28mm/34mm/38mm/42mm Throttle body (including TPS sensor)
Fuel injectors (38/60/80/128/190/230/350g/min)
4.Fuel pump assembly
Fuel pump (small: 25L/h; medium: 45L/h)
Fuel pressure regulator(3 bar)
Fuel filter
fuel hoses and clamps
5.MAP sensor (1.05bar)
6.Engine temperature sensor
7.Intake air temperature sensor
8.CDI - for ECU controlled spark advance (Optional, suggest to add, for better controls)
9.Oxygen sensor and bungs (optional for Wankel engines)
10.Serial communication cable (to a computer)
11.Serial to USB converter (optional, NOT included)
12.CD - free tuning software (also downloadable)

This kit needs customizations and requires tuning, because of Wankel engines unique features. The user needs to install the EFI kit to the engine with necessary mechanical modifications. The kit will come with base calibrations that could run your engine, but you need to tune it by yourself.


For more throttle bodies and intake manifolds, please contact us!
---
Contact us for customizations and price info…
info@ecotrons.com