General description
EcotronsCAN provides a dual channel CAN bus interface with a standard USB interface — one device for desktop and laptop.
The EcotronsCAN can works with USB 2.0 in full-speed mode, it contains the powerful Cortex-M3 32bit micro-controller from STMicroelectronics with two built-in CAN controllers. EcotronsCAN handles CAN messages with 11 bit as well as 29 bit identifiers; it provides two completely independent CAN channels. The CAN bus transceivers are integrated into the device.
EcotronsCAN comes by default in a sealed and solid case. It can work in very harsh environment. It is water submersible and meets the IP67 water-proof standard.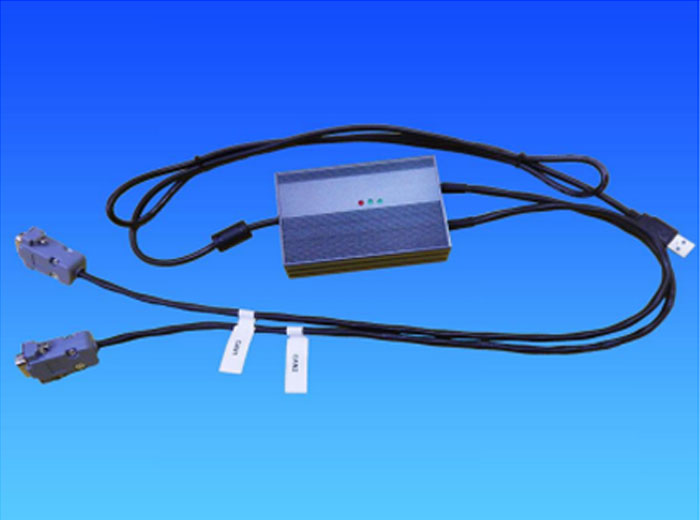 Technical specifications
| Project | Parameter |
| --- | --- |
| Input voltage range | DC5V |
| Input current | 300mA (Max) |
| Communication protocol | Support CAN2.0A and CAN2.0B protocol |
| CAN channels | 2 |
| CAN Transceivers | ISO 11898 compliant |
| Microcontroller | STM32F105, 32bit |
| USB interface | USB 1.1 and USB 2.0 in full-speed mode |
| Bit rate, CAN bus | 5Kbps ~ 1Mbps |
| Electrical isolation | Integrated two channels with electrical isolation of the CAN data channel |
| Isolation voltage | DC3000V |
| Software requirements | Windows8 (64bit, 32bit), Windows7 (64bit, 32bit), Vista, Windows XP etc. |
| Temperature range | -40 °C ~ 125 °C |
| Dimensions | 4.0 " x 2.6" x 1.0" |
For details of EcotronsCAN adapter, click the below:
document

EcotronsCAN User's Guide – v1.3

software

EcotronsCAN Driver