Introduction
The Transmission and Vehicle Control Unit is the core controller for electric vehicles, which has integrated functions of the TCU and VCU.
TVCU manages the system energy through receiving the driver input signals, like pedal inputs, vehicle speed signals and other inputs. TVCU can coordinate the motor, battery pack and the 2/3 speed transmission to optimize the efficiency and improve the drivability.
TVCU could also control the transmission. Based on the vehicle mode and driver torque request, the TVCU can control the shifting motor to shift the gear position. TVCU can also optimize the shifting time and make sure the smooth trasition.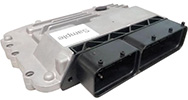 Features
Ecotrons TVCU is designed with ISO26262 functional safety in mind, and comes with a main chip and a monitor chip built-in, for safety monitoring.
Ecotrons TVCU comes with the basic software, or BSW, supports all typical input / output drivers for vehicle controls. The BSW is encapsulated in the MATLAB/Simulink environment, and the user can develop the control system with 100% model-based-design methods.
The TVCU hardware is abstracted from the application software and relieves the controls engineer from the challenge of the microprocessor configuration and embedded real-time software.
Ecotrons TVCU comes with a CAN bus based reprogramming tool, supported by our boot loader which is pre-programmed into the microprocessor.
Ecotrons TVCU supports the CCP/XCP based calibration tools, like INCA, CANape, as well as the cost effective EcoCAL, developed by Ecotrons.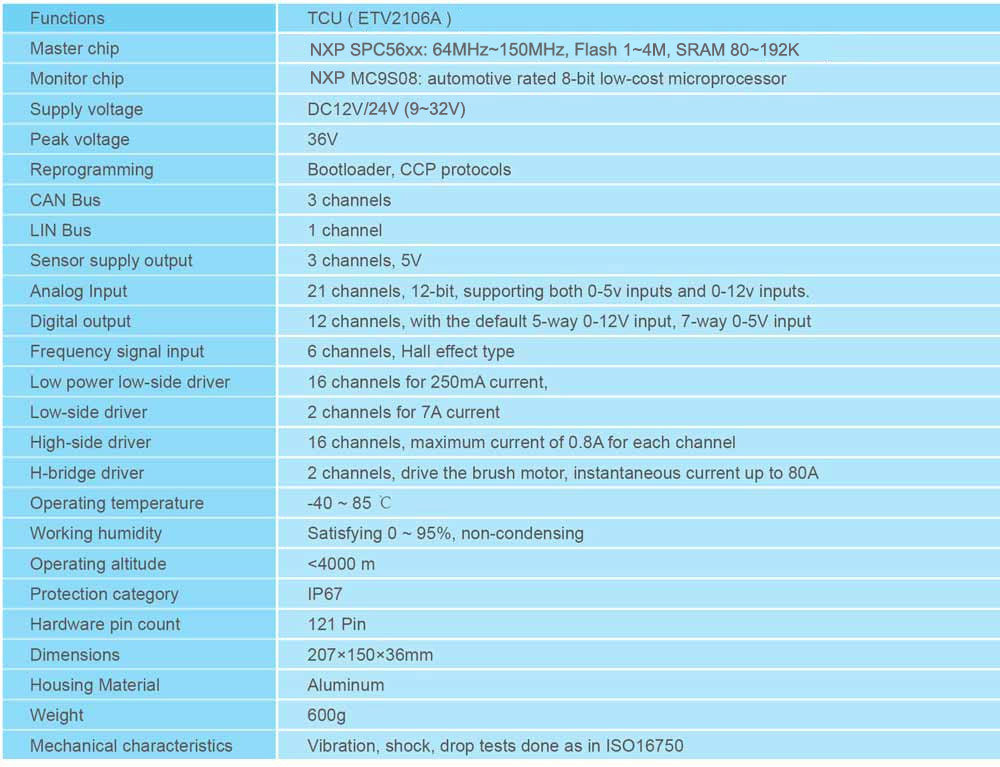 Functional Block Diagram
Overall system signal flow